The car has a very fashionable and comfortable interior, with abundant space all around. Rear seat passengers will find a surprising amount of leg and head room, as is the case with the front occupants.
The interior design of the EC7 features two and three colour tones on the dashboard and door panels as well as the instrument cluster and middle console. Something that immediately catches the eye, is the soft, but clear blue backlighting of the instrument panel. The centre console houses a CD/radio combination and an easy to operate climate control system standard on both South African launch models.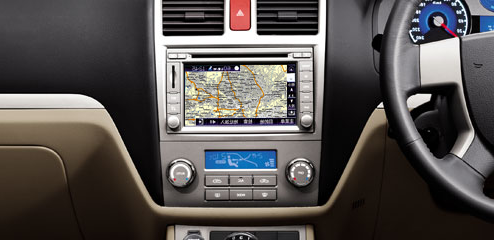 AUTOMATIC CLIMATE CONTROL:
Automatic Climate Control is standard throughout the EC7 range. This system maintains a predefined temperature as set by the user of the vehicle. The electronic display also provides temperature readings for both the interior and exterior of the vehicle.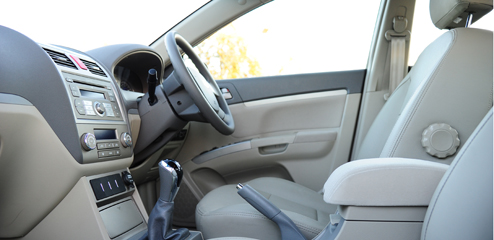 GENERAL INTERIOR
All EC7 models come equipped with a wide range of standard features. These include: CD/MP3 Radio, Power Steering, Automatic Central Locking, Leather Interior, Remote Side Mirrors, Digital Trip Computer, In-boot Safety Release and Automatic Climate Control. The Executive models also include 4-way directional electronic driver's seat, sunroof and side airbags.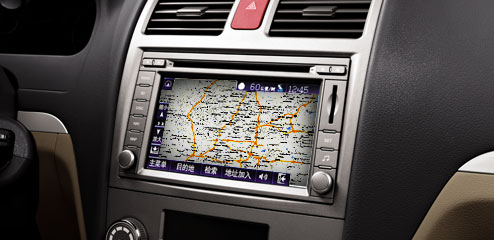 6.5 INCH DVD-GPS NAVIGATION SYSTEM (OPTIONAL)
Utilizing a 6.5 " touch screen the optional DVD/GPS navigation system uses SD card based maps of South Africa to help you reach your destination.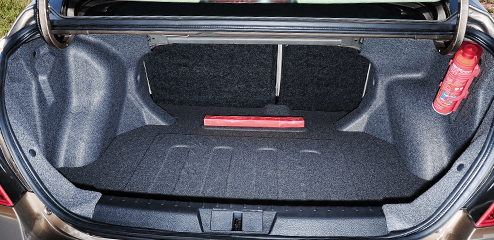 STORAGE
With no less than 9 interior storage compartments the EC7 is designed to allow sufficient storage for all personal items. With an extremely generous boot capacity of 680 liters the EC7 aims to transport your family and luggage with ease. The rear seats also have a 60:40 split function that allows for items of up to 1.8 m in length to be transported.