The new Emgrand EC7 is powered by the very capable GeTec-series 4-cylinder 1.8ℓ 16V DOHC petrol engine boasting an all aluminium construction and other light weight technology such as the plastic intake manifold.
The 1 808cc engine also boasts CVVT technology – continuous variable valve timing – capable of adapting the breathing behaviour of each cylinder's 2 inlet and 2 outlet valves to not only improve performance, but also enhance economy and emissions.
The engine delivers 102kW at 6 000 rpm with 172 NM of torque at 4 200 rpm, with most of it available from between 3 500 and just below 5 000 rpm. This helps the engine to deliver outstanding performance figures of up to 57,2kW/ℓ, making it efficient and economical.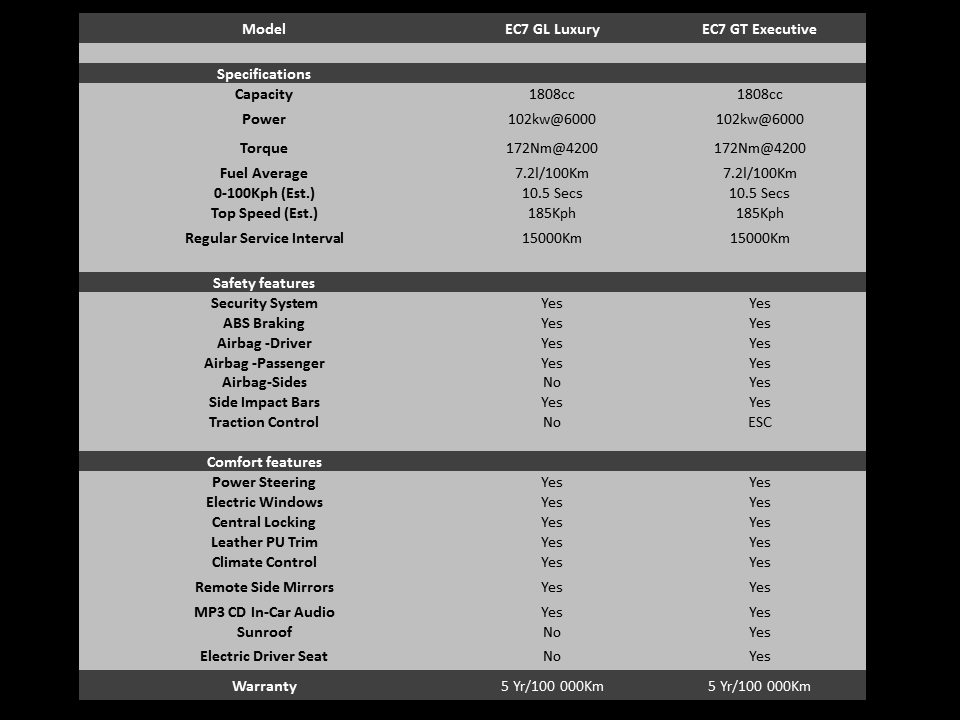 Pricing :
Geely Emgrand EC7 GL Luxury : R164 990
Geely Emgrand EC7 GT Executive : R174 990